We would like to thank you for your generous gift to Ayelet Hashachar. It is with your support that we are able to continue and grow Jewish pride with Klal yisrael. 
May we go from strength to strength.
Sincerely,
Shlomo Raanan
Founder of Ayelet Hashachar
When making a donation to Ayelet Hashachar you may choose from a few options:
The PayPal button below for a secure payment via your PayPal account.

Transfer funds directly from your bank account into our account. For more information about this option please contact us via email and we will be happy to assist you.

If you wish to send us a check please send it to the address below:
AFO Ayelet Hashachar C/O Allen Hershberg
455 N. Formosa Ave.
L.A. CA 90036-2524
Tax ID# 20-1180744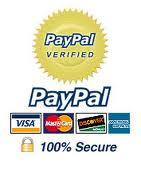 Instructions for Wiring Money to Ayelet HaShachar
Please direct all incoming US Dollar denominated wires used to fund our account through Citibank with the following bank routing instructions:
Bank

Citibank, New York

ABA

021000089

Swift (International Wires Only)*

CITIUS33

Bank Account Name

Morgan Stanley

Bank Account Number

 

40611172

For Further Credit to

238102689 American Friends
Thank you very much partnering with our work.
Shlomo Ra'anan
Ayelet HaShachar