We would like to thank you for your generous gift to Ayelet Hashachar. It is with your support that we are able to continue and grow Jewish pride with Klal yisrael.
May we go from strength to strength.
Sincerely,
Shlomo Raanan
Founder of Ayelet Hashachar
When making a donation to Ayelet Hashachar you may choose from a few options:
The PayPal button below for a secure payment via your PayPal account.

Payment with a credit card also through the button below.

Transfer funds directly from your bank account into our account. For more information about this option please contact us via email and we will be happy to assist you.

If you wish to send us a check please send it to the address below:
AFO Ayelet Hashachar C/O Allen Hershberg
455 N. Formosa Ave.
L.A. CA 90036-2524
Tax ID# 20-1180744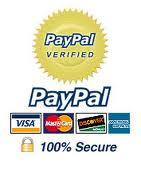 AYELET HASHACHAR'S "GIVE AND GAIN CAMPAIGN"
Tax Free Donations to Ayelet Hashachar for Americans, Canadians, British and Israeli Donors'

Ayelet Hashachar is now recognized as a Non-Profit Organization in the United States, Canada, the United Kingdom and in Israel.
Please give and gain!

UK TAX FREE DONATIONS